Cannabidiol, or CBD, is one of the most studied aspects of cannabis. Initial research on CBD suggests that this cannabinoid may have many health benefits, including potential ones for affecting blood pressure. Below, we will see how the product in cannabis tincture packaging and other CBD products help manage blood pressure.
Understanding blood pressure
To explain how CBD can affect blood pressure, we will first introduce what blood pressure is, what it says about your health, and what normal blood pressure looks like.
What is blood pressure?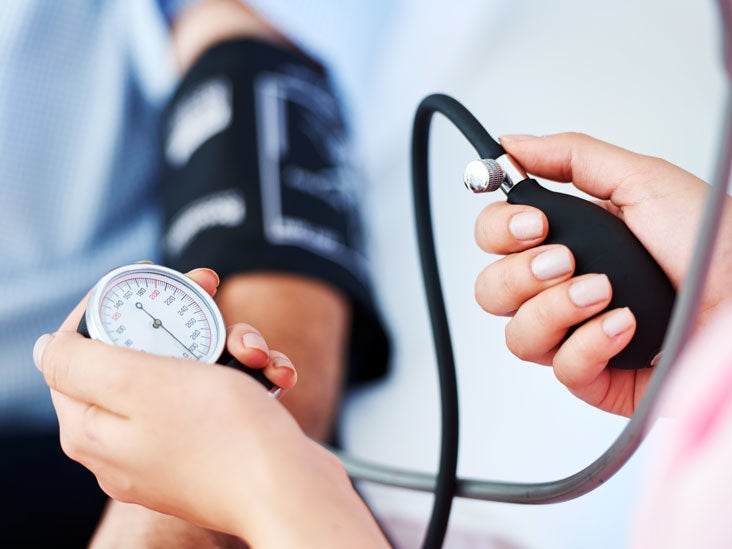 Blood pressure is the level of pressure that blood produces when it pushes against the walls of the arteries, which are the valves that carry blood from the heart to the rest of the body.
When a doctor measures your blood pressure, they will look at two levels of pressure: systolic blood pressure and diastolic blood pressure. Systolic blood pressure is the pressure that occurs in the arteries each time the heartbeats. Diastolic blood pressure is the pressure that occurs in the arteries between heartbeats.
A blood pressure reading records both pressure readings, with the systolic number written above the diastolic number. For example, if your systolic blood pressure measurement is 120 and your diastolic measurement is 80, a doctor would record it as 120 over 80, or 120/80 mm Hg.
What does blood pressure mean for your health?
Your blood pressure reading is an indication of the health of your heart. When your blood pressure is higher than normal, it indicates that your heart is working harder than it should. High blood pressure, or hypertension, can eventually lead to health problems, including heart disease, heart attacks, and strokes.
When your blood pressure is lower than the ideal range, this is called hypotension. Hypotension can be a sign that your heart and body don't have enough oxygenated blood, which may indicate an underlying health condition.
Keep in mind that hypertension is more common than hypotension, especially in the United States. The CDC estimates that nearly half of all adults in the United States have high blood pressure.
What is normal blood pressure for people?
In adults, a normal blood pressure reading should be less than 120/80 and greater than 90/60 mm Hg. Both the top and bottom blood pressure readings should be within these ranges.
How can CBD affect blood pressure?
Some studies suggest that CBD can reduce high blood pressure and stress response. For example, a 2017 study looked at how a single dose of cannabidiol would affect blood pressure and stress response. They found that acute administration of CBD lowered resting blood pressure and attenuated the participants' blood pressure stress response.
The study mentioned above did not specifically investigate how CBD may have lowered the blood pressure of its participants, but other researchers have theories. Several studies show that CBD can help reduce other things that contribute to high blood pressure. Anxiety, excessive inflammation, chronic pain, chronic stress, and poor-quality sleep can all lead to increased affect blood pressure. There are studies suggesting that CBD can reduce anxiety, reduce inflammation, relieve pain, reduce stress, and improve sleep. Some theories also tell that CBD can lower blood pressure.
Some scientists suggest that one of CBD's best-studied effects, its potential anti-inflammatory properties, maybe one of the main reasons CBD might lower blood pressure. Numerous studies have found that CBD has strong anti-inflammatory properties. Furthermore, recent research has shown that CBD reduces inflammation in things like the joints and muscles. It also reduces inflammation in the heart and blood vessels. Reducing excessive inflammation in the heart and blood vessels can allow blood to flow more freely through the body, which in turn lowers blood pressure.
What are the cardiovascular effects of CBD?
So, if there is any evidence that CBD can lower blood pressure and decrease the blood pressure stress response, does that mean CBD is good for heart health? There hasn't been enough research to answer this question. There is no link between CBD and worsening heart health, but there is no conclusive evidence that CBD oil, CBD extract, CBD topicals, or other CBD products can improve heart health.
Because some studies have suggested that CBD has vasodilatory and stress-reducing properties, some people have speculated that it may reduce the risk of certain health conditions related to high blood pressure and high-stress levels. However, no studies have been done on this topic, so we don't know if the properties of CBD could be good for these medical conditions.
It has also been speculated that CBD's potential stress-relieving and vasodilatory properties may help stroke patients. There is a bit more evidence for this theory. 
A 2010 review found that CBD may provide a "long-lasting brain-protective effect after ischemic stroke," which is a stroke caused by a blood clot that blocks blood flow to the brain. The review concluded that "CBD offers new therapeutic possibilities for the treatment of ischemic stroke," but also noted that "further clinical studies are needed to definitively assess the clinical values ​​of CBD."
Does CBD oil have psychoactive side effects?
Many people who are thinking of trying CBD for the first time are concerned about psychoactive side effects due to CBD's association with THC. However, CBD has absolutely no psychoactive effects. Cannabidiol (CBD) and tetrahydrocannabinol (THC) may be cannabinoids found in cannabis plants, but they have some important differences. And perhaps the most notable difference between CBD and THC is that THC causes psychoactive effects, while CBD does not.
A note on smoking and heart health
If you are concerned about your heart health, remember that inhaling the smoke of any kind is not good for your heart. Heart-conscious people who want to use CBD may want to consider using a smoke-free method of consumption. Some smoke-free ways to consume CBD include CBD oils, CBD tinctures, CBD edibles, and high-CBD cannabis edibles. Manufacturers pack the products in boxes and mention the details on product boxes. For the packaging they take the services form packaging stores. They also provide printing services that can help you maximize your brand exposure with attractive custom packaging that your customers will love.
CBD oil and blood pressure medication
If taking blood pressure medication, should you use CBD oils or other CBD products? You should talk to your doctor before combining CBD and blood pressure medication, especially if your blood pressure medication has a grapefruit warning.